STEM/Technology
Today we made Paper Rockets with Straw Launchpads in STEM Class -- we had a BLAST!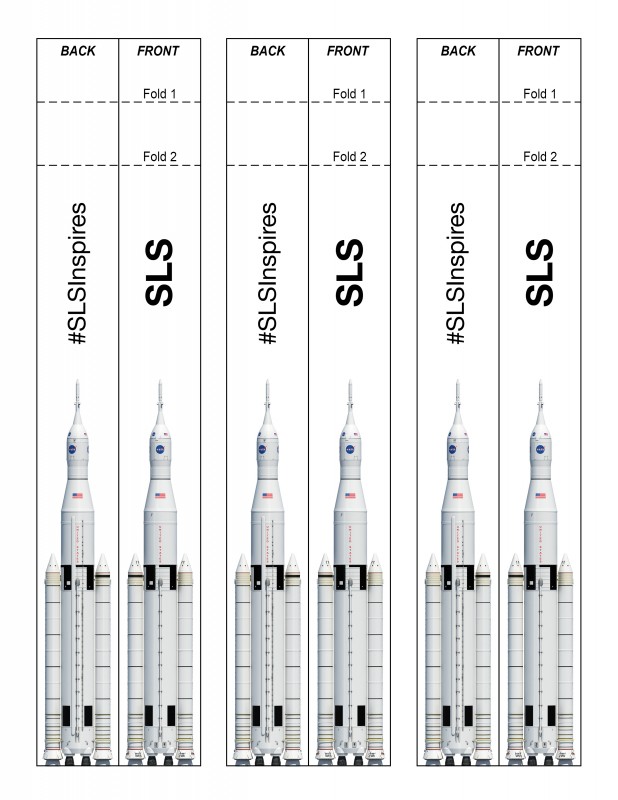 Log in to www.prodigygame.com/play with the credentials that I gave you in class and practice. Here's how you're going to get graded each week.
Play Four (4) to Seven (7) Days with 10 Battles to get an "O"

Play Three (3) days minimum with 10 Battles to get an "S"

Anything less than three (3) days and less than 10 Battles will result in a lower grade

Not logging in and practicing will result in a Zero (0)
Bonus Points for anyone who practices Five (5) Days with 10 Battles over the Christmas Break
Also - students need to bring in a one (1) subject notebook to class every week.
write your username and password for both your email, prodigy, and any other school program that you use.

use the pages as a doodle notebook where you can

write out the problems from prodigy as scrap paper

design and create ideas for the makerspace

brainstorm
Today we worked with Google Classroom for the first time ever! I hope that you can see all the amazing possibilities and opportunities it provides. 
No more having to print your papers - just turn it in Google Classroom.
No more forgetting what the assignment is - it's posted in Google Classroom
No more turning in projects late - there's a strict turn it in policy
No more losing your work or missing assignments - everything is digital and submitted in Google Classroom.
Your 6B Class code is as follows: pgag2wc
Your assignment has been posted and is due by 8:00 pm on Wednesday, Nov. 8, 2017. 
Today was Brain Game Day in the Makerspace!
We played with Circuit Maze (Lessons on Circuits), Gravity Maze (Lesson on Movement and Energy), Laser Maze (Lesson on Angles and How Lasers work), Rush Hour (Thinking game), Trivia, and Dice Games (for probability). It's always a great time when students can learn and have fun doing it.
6th Grade Google Slide Practice
Create a Google Slide presentation in class about yourself! You must include the following information:
Five (5) Slides or more

Be creative: use photos, images, graphics, colors, etc…..

Slide One (1) Title Page with a catchy Title and Your Name

Slide Two (2): About you

When were you born

Where were you born

Family History

Etc…

Slide Three (3): Your Likes and Dislikes

Food and Beverages

Sports? Games?

Music

Clothing

Etc…

Slide Four (4): Your Likes and Dislikes

Slide Five (5): Your Friends

Tell me about your friends and why they are your friends

Slide Six(6): Your Future
Great job today learning about Google Slides. Keep practicing the techniques, shortcuts, and cool new tools that I showed you in class.
Today we continued to explore Google Drive and added Google Docs (which is the Google version of Word). Remember that we are to break out of bad habits and learn the proper (academically appropriate) ways of creating Documents, Slides, and Presentations. 
I invite you to become more proficient at Google Slides, Google Docs, Google Sheets, Google Drive, and all Google applications by playing around with it and becoming more comfortable with the various properties. 
Greetings & Salutations!
Today you selected your Chromebooks and assigned your Google Account to it. This is the start to an amazing adventure in STEM & Makerspace Fun. Here are a few things to remember as we move forward into the school year:
Always remember your Username and Password

If you do NOT have an email, please let me know ASAP

EMAIL should be first initial + last name + corpuschristschool.net

Example: John Doe's email is jdoe@corpuschristischool.net

If you CANNOT remember your email PASSWORD, please

Try it first - maybe you put a capital letter in there

Try it again

Let me know

Remember your Chromebook Number, because that's your Device for the 2017-2018 school year.

Check your emails on a regular basis

You'll never know from who or when an email is coming your way

Remember that you CAN connect your School Account to your personal electronic devices, because it is run by GMAIL (GOOGLE).

Familiarise yourself with Google Applications, including: Google Drive, Google Docs, Gmail, Google Slides, Google Sheets, Google Forms, Google Translate, Google Earth, Etc.

Be RESPONSIBLE with your account.

Remember Spider-Man: "with great powers come greater responsibilities."

If you abuse this responsibility, privileges may be taken away, and we don't want that.

Be Inspired and have FUN
Welcome to your CCS Makerspace. It's an absolute pleasure to have met your class, and truly look forward to working with each and every one of you. Please remember these four (4) rules as we embark on this adventurous ride together filled with educational-fun, imagination and inspiration: In this class...
We ALL have the right to learn. NO ONE has the right to interrupt or waste OUR time.

We ALL have the right to be ourselves. NO ONE has the right to laugh at us or hurt our feelings.

We ALL have the right to hear and be heard. NO ONE has the right to keep us from being heard when it is our turn to speak.

We ALL have the right to be safe, and to have our belongings be safe. NO ONE has the right to make us feel afraid, or to damage or take our belongings.