STEM/Technology
Check out this great article about Elon Musk and what he plans to create on Mars. Use his creative designs and ideas as inspiration for your own project.
https://www.archdaily.com/tag/mars
Staying Alive
Think of traveling to Mars as going camping with the nearest store several million miles away. If you didn't bring it, and can't make it, you'll have to do without. To prosper, your Mars Colony will need to "solve" the problems listed below (more or less in order of importance).
Air Supply -- If you run out, you're in big trouble.

Water Supply -- Where is the next drink of water going to come from?

Food Production -- Will you grow your own, or live on freeze-dried Big Macs?

Waste Management -- Recycling is key and nothing can be wasted.

Heating and Cooling -- How does the colony keep from freezing to death?

Energy -- Will you rely on solar, atomic, or wind energy, or on something else?

Living Quarters -- Above ground or below the surface?

Factories -- How do you make the thing you need?

Transportation -- How are you going to get around on Mars? Walk, fly, or drive?

Communication -- How will you stay in touch with the folks at home?

Laws and Government -- Who's in charge?

Recreation Areas -- All work and no play makes Jack a dull boy.
Build It on Paper
Students are capable of creating complex and thoughtful designs with littlemore than a pen, pencil, graph paper, and imagination. It's not absolutely necessary to understand every detail of a system's operation to incorporate it into your colony's plan. A waste recycling center could be as simple as a box labeled "Waste Conversion," or it could contain detailed plans for filtration beds, atmospheric CO2 scrubbers, and the works. A side benefit of this process is that kids begin to learn the basics of blueprint and map reading.
Students may draw on many sheets of paper before he arrives at a design he's happy with. Once the design has been created, students will build a 3D Model of their Martian Colony.
A rough scale model of the colony can be built using found objects ranging from blocks, cardboard, and Lego pieces, to recycled plastic soda bottles and plastic cake and pie covers for domes. As in any project involving imagination and discovery, the sky is literally the limit.
Welcome to Mars!
Today we further discussed your Project Martian Colony assignment. Martian Colony is a project-based learning program where students in Middle School  imagine, research, design, and build cities of the future, but not here on our home planet Earth, but on Mars. Here are the facts about the project:
Project is tentatively DUE April 30, 2018

Students have been broken up into three (3) groups

One (1) student has been selected  as a project manager

Each Group Leader MUST create a digital folder to share with each person in his/her group, as-well-as with myself at jfalletti@corpuschristischool.net

One (1) Binder is needed: 1.5"

Students will research a specific section of Mars where they would want to build their colony. Remember that once a section has been selected by one of the 6 teams (7A and 7B) that area will be closed.

I will give you some Websites to use, but DO NOT USE WIKI

Groups must create:

A Logo

A Flag

A name for their colony

A Group Name

Research the following information, ideas, and questions:

Facts about Mars

History of Mars

Photos and Images

Terrain (Coastal, Mountains, Desert, etc…)

Climate

Natural Resources

Gravity

How many missions were made to the Mars from earth

How many humans made it to Mars

When is the next Martian Landing Projected for?

The effects of Temperature change on objects

Are there any rovers on Mars?

Can Mars sustain life

What is the challenge you will try to solve on Mars?

What Solutions have NASA and scientists tried?

What has been tried?

Success/Failure

Reasons

What will you try to do? Why?

Each group will create a persuasive trifold Brochure on why people should move to your Maritan Colony (more information will be provided)

Each group will create a presentation on Google Slide or a Video about their Martian Colony and how it has evolved with your ideas and innovations

Each group will present a graphic rendition of their Martian Colony

Each group will build a portion of their Martian Colony, so follow these instructions:

Your group has a cap of $100.00 for their project. Your team must keep a detailed list of everything spent on building this project. NO TEAM MAY EXCEED $100.00.

Teams should look for recycled materials to keep the cost down.

Each group MUST build their Martian Colony on a piece of Plywood. Talk to each team to split the difference.

Communicate with each other and each team

Their needs to be at least two (2) moving features

Electric

Mechanical

Hydraulics

Other

Include Energy Sources

Wind

Solar

Water

Nuclear

Renewable or Non-Renewable Resources

Other

Teams may use the following materials and objects to make their projects meet the creativity or ART aspect of STEAM by using:

Lights

Model Material (trees, bushes, animals, people, etc…)

Paint

Wiring

Cars

Other
Today we made Paper Rockets with Straw Launchpads in STEM Class -- we had a BLAST!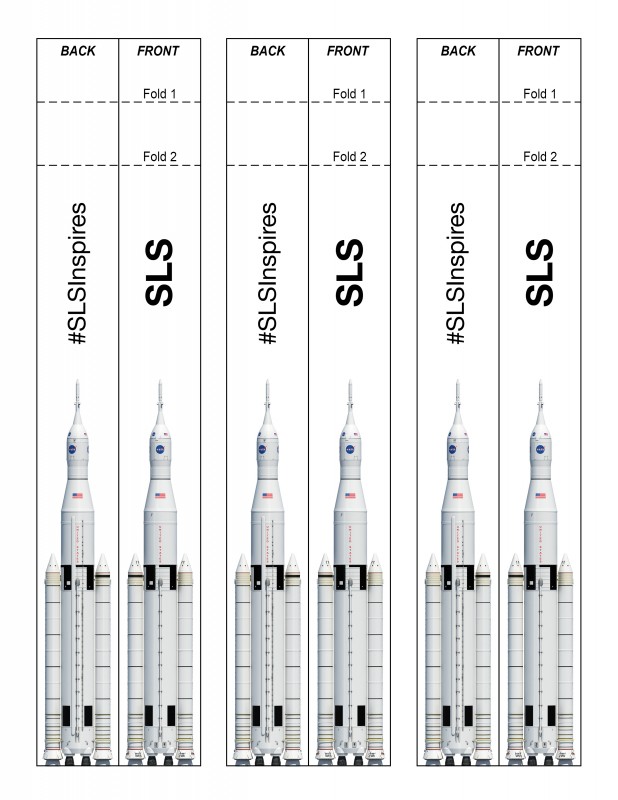 Log in to www.prodigygame.com/play with the credentials that I gave you in class and practice. Here's how you're going to get graded each week.
Play Four (4) to Seven (7) Days with 10 Battles to get an "O"

Play Three (3) days minimum with 10 Battles to get an "S"

Anything less than three (3) days and less than 10 Battles will result in a lower grade

Not logging in and practicing will result in a Zero (0)
Bonus Points for anyone who practices Five (5) Days with 10 Battles over the Christmas Break
Also - students need to bring in a one (1) subject notebook to class every week.
write your username and password for both your email, prodigy, and any other school program that you use.

use the pages as a doodle notebook where you can

write out the problems from prodigy as scrap paper

design and create ideas for the makerspace

brainstorm
Today we worked with Google Classroom for the first time ever! I hope that you can see all the amazing possibilities and opportunities it provides. 
No more having to print your papers - just turn it in Google Classroom.
No more forgetting what the assignment is - it's posted in Google Classroom
No more turning in projects late - there's a strict turn it in policy
No more losing your work or missing assignments - everything is digital and submitted in Google Classroom.
Your 6B Class code is as follows: pgag2wc
Your assignment has been posted and is due by 8:00 pm on Wednesday, Nov. 8, 2017. 
Today was Brain Game Day in the Makerspace!
We played with Circuit Maze (Lessons on Circuits), Gravity Maze (Lesson on Movement and Energy), Laser Maze (Lesson on Angles and How Lasers work), Rush Hour (Thinking game), Trivia, and Dice Games (for probability). It's always a great time when students can learn and have fun doing it.
6th Grade Google Slide Practice
Create a Google Slide presentation in class about yourself! You must include the following information:
Five (5) Slides or more

Be creative: use photos, images, graphics, colors, etc…..

Slide One (1) Title Page with a catchy Title and Your Name

Slide Two (2): About you

When were you born

Where were you born

Family History

Etc…

Slide Three (3): Your Likes and Dislikes

Food and Beverages

Sports? Games?

Music

Clothing

Etc…

Slide Four (4): Your Likes and Dislikes

Slide Five (5): Your Friends

Tell me about your friends and why they are your friends

Slide Six(6): Your Future
Great job today learning about Google Slides. Keep practicing the techniques, shortcuts, and cool new tools that I showed you in class.